Great trip to Suffolk School Farm & Country Fair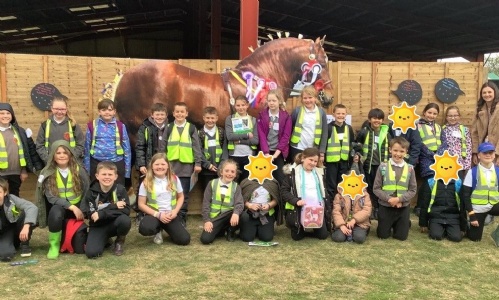 Last week, Y3 and Y4 visited The School Farm and Country Fair at Trinity Park in Ipswich. Everyone had such a lovely day watching the gun dog and sheep dog displays, petting a variety of farm animals, tasting some home-grown local fruit and fruit juices and watching the very entertaining sheep show, which featured a live demonstration of sheep shearing and an unbelievable dance routine at the end from the sheep themselves! The children even got to take a piece of the wool home with them!
Please see our Facebook and Twitter pages for more photographs.