High School Transition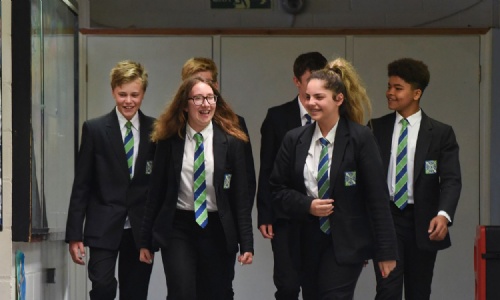 Year 6 were visited by Mrs Wisher from East Point Academy last week, to talk about their exciting new start to high school in September! It was a chance for pupils to know a little more about their transition week starting July 12th and an opportunity to discuss any worries or ask questions (which pupils prepared beforehand). They showed great maturity and made a fantastic first impression.
Year 6 are feeling positive about the next part of their journey in education and as part of their transition process in school, we are working through the book 'You are Awesome' by Matthew Said, as well as weekly transition sessions focused on well-being.
Amanda Wisher has been teaching drama for 23 years and has spent most of her career at East Point Academy. Amanda is the Transition Lead for the academy and chairs the South Lowestoft Transition Leaders' Forum. She is a great advocate for her subject and derives immense pleasure from the achievements of the inspiring pupils and staff of East Point Academy.