Phoenix receives generous Donation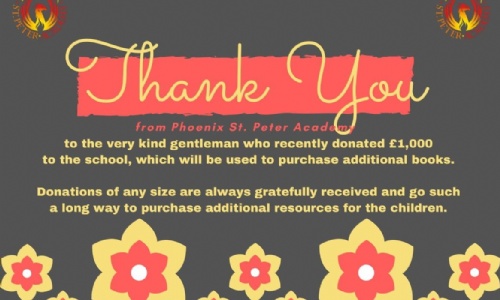 School receives £1,000 from generous benefactor.
We were delighted - and amazed - to have received a very generous donation recently from a local gentleman who had close connections to the school from many years ago. Donations of any size are always gratefully received and this will be used to purchase additional books for the children across all year groups.